We asked local residents what they thought  about Pope Francis, his visit and the future of the Catholic Church in our area.
1. What is different to you about Pope Francis compared to previous popes?
2. What impact do you hope the Pope's visit will have on the city and the future of the Catholic Church here?
3. Pope Francis has taken a strong position on protection of the environment. How important is that position to you?
MICHAEL BRADLEY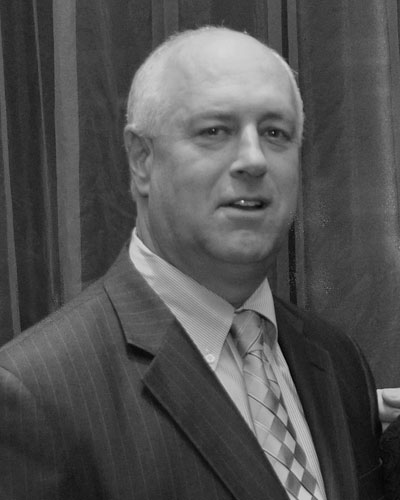 1. I think he is much more down to earth and truly a Pope of the common people.   He has the same charisma as Pope John Paul II, the longest reigning Pope in modern times who visited 129 countries, and ironically, started the World Meeting of Families.  I believe his message of accepting people for who they are and letting only God judge people, will hopefully help the disaffected come back to the church.
I love the fact that he refused the red shoes and rode buses in previous assignments as a bishop.   I believe he would be quite comfortable sitting down with us in our houses and that is where you get the honest opinion of the people.
I think he is very popular with non-Catholics and young people all over the world for his humbleness and holiness.
2. I am proud to serve on the committee representing our church, our religion and our Irish Catholic culture. It will truly showcase Philadelphia as a first class city, and quite capable of being on the world stage with the great cities of the world.  Donna Crilley Farrell and the team they have assembled is second to none!  The future of the Catholic Church in our Archdiocese is catching a rising tide as we move away from a world of scandal and bring a world leader to a world stage right here in Philadelphia.   The Papal visit will draw people of all religions to Philadelphia and I believe we have to listen carefully to his words.
The world is changing and the Archdiocese can grow from this visit, if it also hears the message, that while we must respect and honor our past, we also need to be aware of changing metrics in schools, demographics, and traditional families, and try to be a church of inclusion and not exclusion.
We need to develop a dialogue of open, honest and respectful discussions, and try to capture young people with interesting topics and challenges, so they do not just use religion for the sacraments when they need us.  If we can find a way to be a more inclusive Church, while not changing our core beliefs and values, I believe we can grow our Church.
I think of the guitar Masses that started in the 1970s that some thought sacrilegious, but were a wonderful addition to liven the Mass up, as well as adding girl altar servers, once thought by many "that will never happen" as the sample type of ideas where a dialogue can bring some modernization to our religion.
3. It is important to me. The youth of today have the least interest in the past, but the greatest vested interest in the future. The older generation is more interested in the past and the present. Very few are looking out for protecting the environment, however it is all of our responsibility for future generations.
I'm sure people will disagree with me and that's why Baskin and Robbins has 31 flavors, but I am proud that the Pope has taken a strong position on the environment.
However I believe if he tries to be all things to all people, his message will get watered down and he can get bogged down trying to defend his positions on non-religious topics.  I believe that religion and moral values are at a crossroad and think it best for him to stick to what he does best, promoting the word of God and let the environmentalists and politicians deal with the environment.  He cannot cure all that is ill in the world, he is doing a fantastic job being the Shepherd of the Catholic Church. He is the head of the church and not me, and if he feels he needs to address it, then it is his prerogative, however I was asked My opinion of this and I honestly gave MY opinion.
Thank you Jane and Tony for an interesting Q & A on the World Meeting of Families, I hope to see all of your readers on the BF Parkway on Sunday September 27th at 4:00 p.m. for the Papal Mass!  DO NOT LET THE MEDIA SCARE YOU AWAY, IT'S A ONCE IN A LIFETIME OPPORTUNITY FOR YOU AND YOUR FAMILIES!
Michael Bradley is the Philadelphia St Patrick's Day Parade Director and is on the Archdiocese of Philadelphia Executive Board of Education
EILEEN FLANAGAN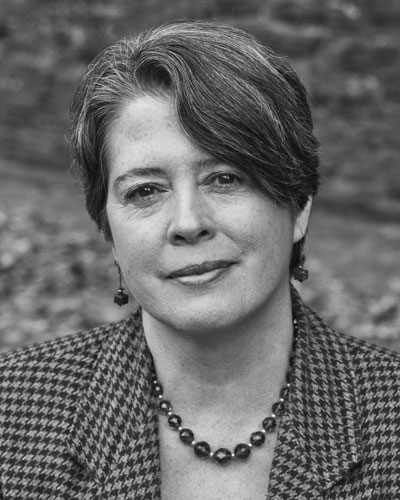 1.) The two things I appreciate most about Pope Francis are his simplicity and his willingness to challenge the status quo.
2.) I hope the Pope's visit will wake people up to the moral and human dimensions of important issues like homelessness and climate change. Already some parishes are reading and reflecting on his statements, and that is very positive because to have a real impact, people will have to engage on the local level with the support of their own communities.
3.) Although I have been concerned about environmental issues for a long time, I became dedicated to fighting climate change only after I realized that it was a moral issue. As an Irish American, a descendent of people who survived famine, I was horrified to learn how our consumption and wastefulness here is accelerating famine in other parts of the world. I started writing about this issue and engaging in activism to change the way we produce energy.
The Pope's strong position on this is very important because it is reaching people who have not thought much about climate change before or who felt there was nothing they could do about it.
There are things we can all do, and I'm hopeful that his statements will challenge Catholics to face this issue more courageously, as he is doing.
Eileen Flanagan, is the author of Renewable: One Woman's Search for Simplicity, Faithfulness, and Hope.
ED DOUGHERTY
1.) Pope Francis has taken a different path than traditional Popes. He asks the Church to advocate for the poor and oppressed in a world that prizes profit over people. Pope Francis has a high approval rating among many Catholics here in the United States.
2.) First, the papal visit is the largest event in Philadelphia's modern day history and the number of people who will be in attendance is unbelievable. It is my hope that the papal visit will attract all people to the Gospel message and to Pope Francis' mission to joyfully welcome all people to the Church, even those who function in the margins of society. Pope Francis is a Pope for all people.
3.) Of course, protection of the environment is important to me as well. Protection of all of God's creations should be of global importance to everyone. As Pope Francis declares "Please, I would like to ask all those with positions of responsibility in economic, political and social life, and all men and women of good will: Let us be protectors of God's creation, protectors of God's plan inscribed in nature, protectors of one another and of the environment."
Ed Dougherty is AOH president of the Philadelphia County Board and president of AOH Division 39 and a proud parishioner of Saint Matthew Parish.
PATRICIA M. DUGAN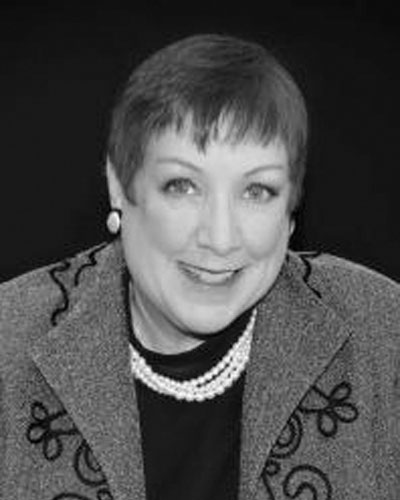 1.) He seems more accessible to people in general. He is not because he has the same security, but he seems that way. He does not speak English and at his age he is not going to, but he is learning to at least read his speeches in English for the time he is in the US. That makes it difficult for any one-on-one between him and leaders and even with regular people here. In the end, he and Saint John Paul II and maybe Pope John XXIII, have those rare, kind faces that make you believe that you and he are on the same page. That is a personal touch and when a Pope has it, it means a lot to the people in the pews, and the ones we hope to get there.
2.) What impact do you hope the Pope's visit will have on the city and the future of the Catholic Church here?
I go to Rome a few times a year and have seen Pope Francis in public many times there. There is nothing earth shattering about him. He is a simple man and so his effect is usually a subtle one and an individual one. I hope that for the people who turn out to see him, there is an individual experience that makes it worth their efforts. I am concerned about the people we are alienating with these security measures that we have never seen before and that NY and DC and Cuba do not seem to need.
I have a friend on the steering committee for the Cuba part of the trip. She is having a great time with the plans. One day when I emailed her she told me excitedly how she had just planned free bus transportation to get ten thousand people to the Papal Mass there. I wish we were more positive. Being this negative is putting a huge damper on it for so many.
There will be a balance in the end between his personality and the over-the-top security and there is a danger of there being a loss to any positive impact it all has. So I am hoping strongly for a lot of individual changes of heart and spiritual rebirths rather than some huge movement for the city and the local Church.
3.) It is very important for everyone. Ireland is an island, and rising water is going to have as much of an impact there as in the canals of Venice. There was no summer in Ireland this year, just one, rainy puddle everywhere. In the big picture, this is about economies and capitalism. The results of global warming are going to hurt the little guys and the little countries. Those are the biggest concerns of Pope Francis. He is brave and smart in his Encyclical on this and everyone should read it. He is the universal leader of the Catholic Church and of this movement. It is about time we had someone like him stand up on this issue.
Patricia M. Dugan, Esq. Philadelphia Lawyer for Wills, Estates and Elder Law; Catholic Canon Lawyer in Private Practice
THOMAS J. LYONS II
1.) Besides the obvious fact that he is the first Jesuit Pope, his universal appeal and leadership makes him very different. He is recognized as one of the most, if not the most, influential personality in the world. I call him the "People's Pope" — he is more interested in uniting people through tolerance, compassion, and sensitivity rather than separating them by doctrine and moral judgements.
When asked about how he feels about gay people, he said: "Who am I to judge," a huge departure from an answer that you would expect from other church leaders. A breath of fresh air! His humility is a galvanizing characteristic, a symbol that he is truly trying to imitate the life of Christ by disposing of the trappings (no Gucci loafers, palatial living quarters etc.) of his office to be a man of the people. The way he lives his life (small apartment, riding the bus etc.) is an example for the rest of us on how to gain salvation. He is a man I respect and love.
2.) Unfortunately, I think his impact will be short-lived . We live in a world of self-absorption and people have little time or patience to be impacted by moral or ethical messages. His impact will emanate more from the disruption and inconvenience that his visit will cause than any lasting religious influence.
Personally, I am very excited about his visit and feel blessed that he chose our city. Oddly enough, I feel his presence may have more of an effect on non-Catholics, like the present phenomena of some non-Catholics realizing the value of Catholic schools more than Catholics.
But, I don`t foresee a sea change in people returning to the pews or radical changes in behavior. Sadly, it is more a commentary on us, than Pope Francis.
3.) The Pope and I are on different pages on world priorities. With Christians being slaughtered and beheaded by the thousands around the world, I feel this should be the number #1 priority of the Vatican. They have been too silent on raising the consciousness of the world to put a stop to this butchering.
It is akin to the good people in the world, including the Church, doing very little while genocide in Germany during the Nazi regime was rampant. I would much rather see an encyclical on the dignity and value of human life than the environment which is, in my mind, more political than theological. After all, we are our Brother's keeper, and it is so sad to see this suffering.
The Pope has put some of the blame on the environment at the foot of Capitalism. While, that has played some role, I believe some of this thought process comes out of his South American background and view of the world.
Thomas J. Lyons II is the author of "You Can't Get to Heaven on the Frankford El."
JOSEPH M. FOX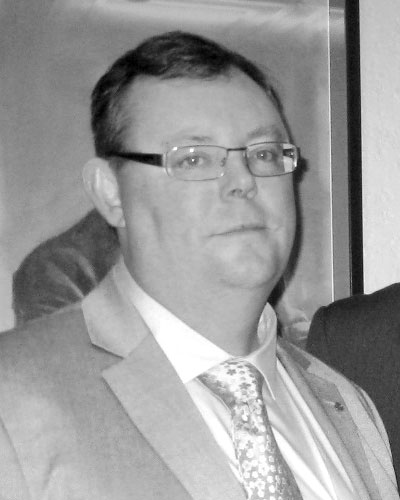 1) His outlook and attitude towards addressing and speak-ing out on current issues that Catholics deal with on an everyday basis in their lives.
2) I hope it will revive and create a resurgence of belief in the fundamentals of our Catholic faith.
3) The environment is a very important issue to me. The Earth is a gift from God. We all need to be good and responsible stewards of it. And not create and hand off a problem for the next generation to fix.
Joseph M. Fox is Immediate Past President of AOH Phila-delphia County Board
FRANCIS J. MORAN
1.) The Church is open to all. A refuge for all who seek a spiritual home of mercy, forgiveness and redemption. Prior Popes unfortunately stressed doctrinal obedience.
2.) Pope Francis has tremendous charisma and benevolence to all, transcending class and doctrinal differences. His aura makes him a beacon of hope for all of humanity.
3.) Consistent with the clear language of the Scriptures, he emphasizes the MORAL imperative of the Creator that we must protect the environment.
Francis J. Moran is a Philadelphia trial lawyer, former president of the Brehon Law Society, The Society of the Friendly Sons of St. Patrick and currently General Counsel of Irish Memorial Inc.
KATHY McGEE BURNS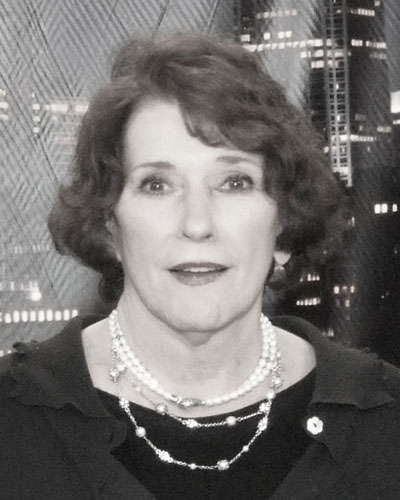 1.) Pope Francis, to me, seems a kind, caring, loving, wise man. Every picture of him captures a big smile and an openness. I also think he cares about me. I am one of those displaced Catholics, divorced and yet remarried for almost 50 years to a good man who cared for my large family. My children were all made examples of by the Sisters when they attended Catholic school. Can you imagine Pope Francis ever treating us like that? He would open the door and say "Come on in, I've missed you." I have never felt a connection to any other Pope in my lifetime.
2.) I hope that Pope Francis will shine his aura on Philadelphia. I believe that he is God's representative on Earth. I am anxious to see which groups he will interact with. I hope it is not the rich business people. I want to see him reach out to the homeless, the elderly, and the LGBT communities like Christ did. I would especially like to see him enfold Margie Winters, the gay married teacher who was fired from Waldron Mercy Academy, and apologize to her for the way she was treated by the Archdiocese. When she visited them with many signed petitions (mine being one of them), the door was locked against her. The Church today, seems un-Christian. Pope Francis is an anomaly and thank God for that.
3.) Peter Wadhams, Arctic expert at Cambridge, has been measuring Arctic ice for 40 years. He estimates, with 95 percent confidence, that the Arctic will have ice-free summers by 2018. Many scientists believe that human activity, deforestation and burning fossil fuels are chief culprits. Laudato Si, Pope Francis' encyclical, reminds us that we share a common home…Mother Earth. The Pope believes that the young people are demanding change. Why would anyone be claiming to build a better future without thinking of the environmental crisis? Pope Francis calls on all people "to take swift and global action against consumerism, irresponsible development, environmental degradation and global warming." I want to leave a decent home for my family.
Kathy McGee Burns is President of Delaware Valley Irish Hall of Fame and the Irish Memorial. Grand Marshal St. Patrick's Day Parade 2014.
MICHAEL P. TONER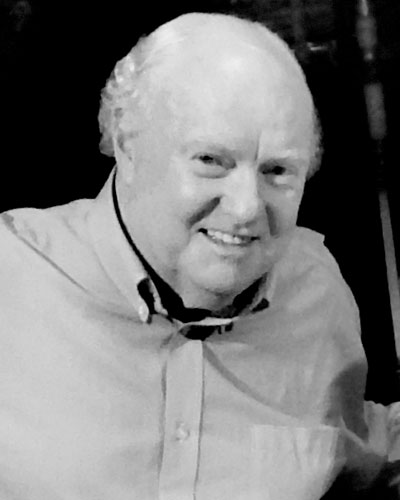 1.) Pope Francis, from my observations, seems to merit being called "the Peoples' Pope," for the most part. His commitment to helping the poor, to fighting the excessive greed and destructive nature of global capitalism, to promulgating world peace, and to stewardship of the environment — all precepts of the gospels, in one form or another — have earned him the affection and respect he deserves in these matters. Too many previous Popes have either gone along with the status quo, or even collaborated fully with the forces or governments who would abhor such Christian precepts.
2.) The Pope's impact on Philadelphia is hard to discern beforehand. It may be great for tourists, but many citizens are resentful of the massive logistical preparations for his visit which may paralyze the inner city, limit transportation, offset work schedules, and leave many natives without access to basic necessities. The media hype is off the charts; one suspects the second coming of Christ himself might get less press coverage.
As to the future of the Catholic Church locally, and speaking as what Irish playwright Brian Friel refers to as a practicing lapsed Catholic, I am unqualified to answer this part of the question.
3.) Pope Francis' encyclical on the environment and global warming I think is the single most important statement on this subject by a public figure in our time. It is also one of the most avoided topics by certain foreign heads of state, and most of our domestic politicians. The Republican Party in particular seems to have made ignorance of environmental issues and an anti-science stance their "raison d'être" when in campaigning mode. But the signs of deliberate human environmental devastation (the true cause of what is happening here) are everywhere apparent. This issue will haunt all of us and our progeny, with third world countries bearing the initial brunt of the disasters, as witnessed daily in our news media. I give Pope Francis an "A" for his heroic efforts on this issue.
Michael P. Toner, actor and writer.
RODGER VAN ALLEN
1.) What is most specifically different about Pope Francis is that he is the first pope from this part of the world. He is the first Jesuit pope. He is also the first pope born in an immigrant family. He is the first pope to hold something like a press conference. His writings have a plain-spoken style that is accessible to a border readership than has been typical with prior popes. His declining to live in the usual papal apartment is also distinctive. Regarding poverty in the world, other popes have also addressed these needs, at times with eloquence and great insight, but Francis seems to have made it a forefront in a way that is distinctive.
2.) When Pope John Paul, II, came to the U.S. in 1979 he said, "I come to tell you God loves you!" Pope Francis bears this same fundamental message, one that I hope will resonate with meaning for all, in our personal relationships and in a renewed commitment to our relationships through all the various structures of society, which impact our neighbors. This is my hope for the city and the church. I need this renewal, the city needs this renewal, and so does the church.
3.) I am pleased and proud that Pope Francis has taken a strong position. Global warming is demonstrably evident and presents a global ethical challenge that must be met.
Rodger Van Allen is Professor of Theology & Religious Studies, Villanova University.
Also don't forget to subscribe to the print version of the Irish Edition, for local and world wide Irish news, interviews, events and more!